Permanent Storage
Storage that is Guaranteed for you Lifetime +100 Years!
Save Your Memories for Future Generations
We will help bring all of your digital photos and videos into one accessible, easy-to-use platform. Stop holding onto those old phones, hard-drives, flash-drives, and CDs. Did you know the average life of a hard-drive is only three years? What safeguards do you have in place for the box of the family memories? Are your memories at risk?
---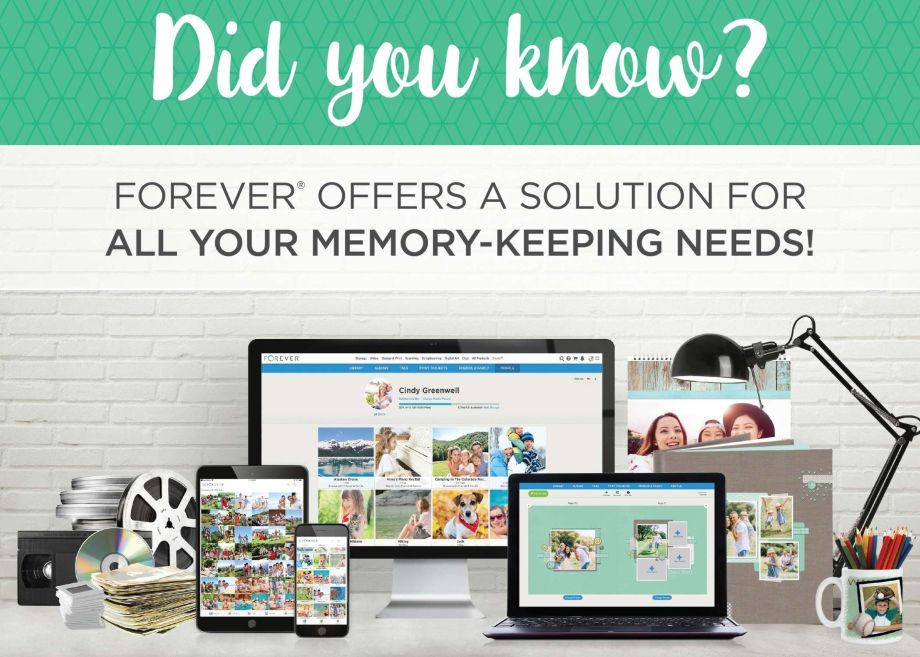 FOREVER® Cloud Storage
Keeping your photo estate safe is our top priority. Most people keep their photos on their computers and other devices. We also recommend two additional backups that are offsite, such as an External Hard Drive saved in a safe deposit box or at a family members home, and Permanent Cloud Storage.
We use FOREVER® Cloud Storage to archive and share our Family's photos. It's like insurance your photos. ™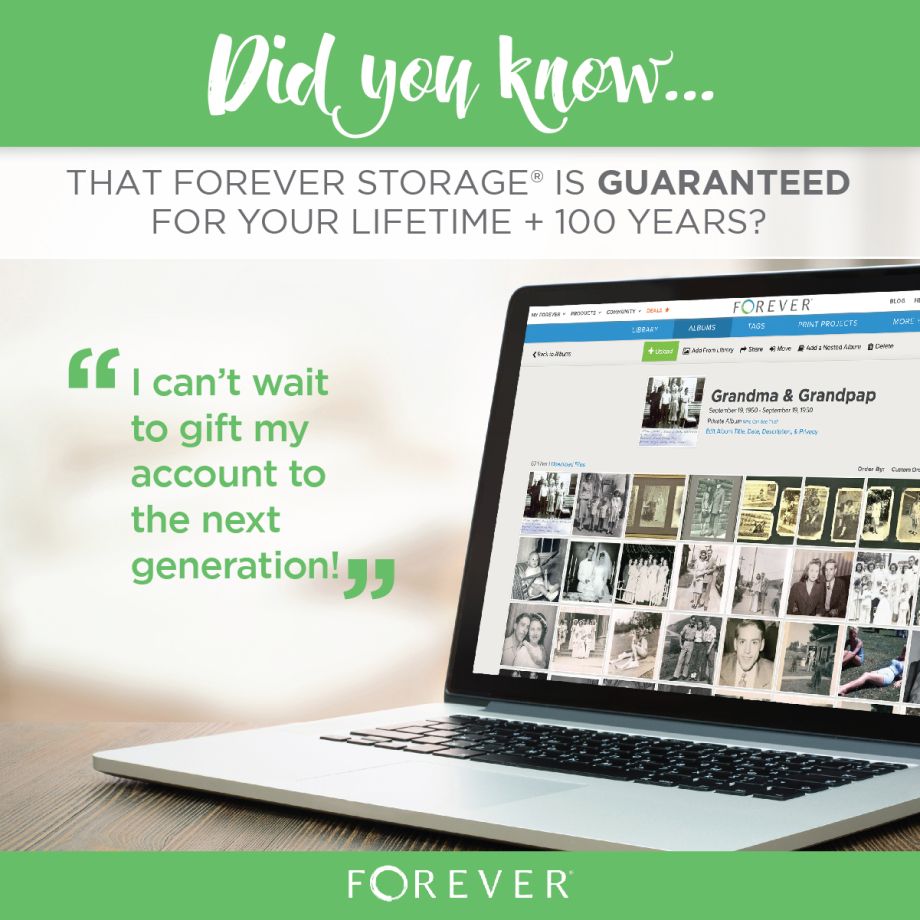 Start with a Free FOREVER Account
Click Here to create your free 2 GB FOREVER Storage account. 
Once you confirm this account, in your email, you will receive a $20 coupon to put towards permanent storage, scanning, or print products that can be created in your free account. 
Then schedule a free consultation to walk you through the platform.